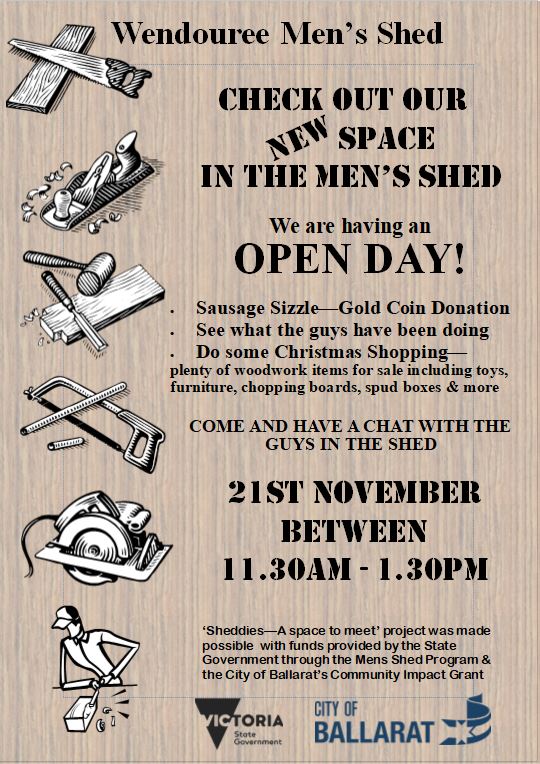 WENDOUREE WEST RECREATION RESERVE
The Draft Master Plan for the Wendouree West Recreation and Wyndholm (Ring Road) Reserve is now available.
It will potentially have the Soccer Club, Neighbourhood Centre and Youth Centre in the reserve area.
We would love your feedback on how you might use the area. We are looking to make it a place for everyone in the community.
Please drop in to the Wendouree Neighbourhood Centre or call Manya on 5339 5069 to find out more.
Click here to view the Masterplan visions and objectives
Celebrate Ageing – 100 Stories
100 stories will engage the Ballarat community in supporting the estimated 9000 residents living with dementia and reducing the social isolation and loneliness they experience. Community members and people with dementia will be invited to attend one of the monthly gatherings held in 2017 to hear people with dementia talk about their experiences. Working with local artists Christine Hickson and Mick Trembath, 100 stories will be documented, uploaded to this webpage – to reduce the stigma associated with dementia.
Click Celebrate ageing – 100 stories to find further details and how you can participate.
Wendouree Neighbourhood Centre's Office is now open on Tuesday evenings till 7:30pm.
Drop in to access a computer, use some free Wifi or find out more about courses and community activities.
Community Catch-Up, Don't miss it!